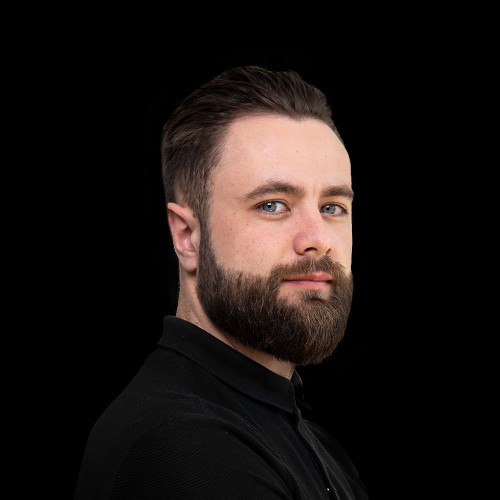 This is a guest post by Jake Dluhy-Smith, Founder and CEO of OAK'S LAB, a launchpad arming tech entrepreneurs with dedicated teams of product developers, hands-on mentorship, and funding to kick-start their venture. Over the years, Jake has built dozens of distributed teams steering successful startups from concept, to launch, and beyond.
In our current era of remote work, we are seeing an increasing use of distributed teams across the global tech startup scene. Many successful startups like Slack, Skype and BaseCamp have all outsourced their product development at some point in their lifetime. With these companies, we see outsourcing in the early stages; however, product development can be outsourced virtually at any stage; be it Seed, Series A, or onwards, as there is always a need to evolve and iterate your product to ensure it is in-line with the business vision and satisfying user needs.
Outsourcing your product development is not always necessary, and there are plenty of reasons why most startups manage everything in-house from day one. However, if you are thinking of outsourcing, this guide will cover some of the key considerations to take into account when making your decision.
Is Outsourcing the Right Path for You and Your Startup?
The answer to this really boils down to two main questions.
Does your startup currently have someone in-house with the necessary skills to carry out the task(s) at hand (product management, branding, UI/UX design, software engineering and quality assurance & control)?
If not, does it make sense to take on the financial and time commitment to bring the role in-house?
Entrepreneurs often underestimate the time, energy and costs associated with making in-house hires. Moreover, at OAK'S LAB, we've seen many entrepreneurs who are often woefully unaware of the potential risks when outsourcing. To help you answer this second question, and make the decision that is best for your startup, we've laid out the benefits and possible pitfalls of outsourcing.
Benefits of Outsourcing
Expert people and know-how – You gain access to experienced and highly skilled individuals who have already done what you're asking them to do hundreds of times.
Capped financial commitment – You can have a fixed budget for the expected work and save on other costs that would arise if you had an in-house employee (e.g. salary, health insurance, benefits, hardware and even office space).
Shortcut to success and scalability – As it is not the first time the outsourced team has worked together, they will be able to produce a high-quality output for you more efficiently than a newly formed in-house team that still need to create processes, improve their workflows and get to know each other better.
Less time on hiring and onboarding – You do not have to spend precious time on recruiting new people to your business, this allows you to focus on other important areas of your business. For example, in Silicon Valley, it takes 1200 hours to hire a 12 person tech team.
Equity – You don't have to give your outsourced team stock options and equity in your business – which is something that early in-house employees will expect.
Potential Pitfalls of Outsourcing
Spikes in budget – If the scope of work, expectations of output and budget is not clearly defined in the beginning, there can be spikes in the budget due to more time spent on the project than planned.
Sunk cost – If you don't thoroughly vet the outsourced partner and their output is below industry standards; you end up investing a tremendous amount of capital, time, and energy to bring the output to a higher standard of quality.
Knowledge outside the business – If you do not document all the information, you can develop subject matter experts on your business who are not direct employees in your company, which can lead to loss of information or extreme dependencies on your outsourced partner.
No ownership – If you do not implement proper contracts and ensure that you set up the collaboration with you owning all the output produced by your outsourced partner, you can end up losing control as they will own all assets they produce for you.
Limited commitment and passion – If you do not build strong interpersonal relationships with your outsourced partner, they can lose passion and commitment to your project as they may be working on multiple projects at once.
The Typical Outsourcing Path
When startups decide that outsourcing is the best option, the most common path that we've seen them take is to outsource the design and engineering of their Minimum Viable Product (MVP). Then, once the MVP is launched on the market gaining traction and hitting KPIs, they make key in-house product hires such as a CTO and CPO to help steer the product in the right direction and add legitimacy to the business prior to obtaining a Series A investment round. Over time, startups then either transition the entire team in-house or continue with the distributed team path of hiring both in-house and growing the outsourced team as well.
The relationship is key – If you're considering outsourcing your product development, it is important to build a strong relationship with the outsourced partner – and you definitely
Have a clear vision and scope – It is important for your outsourced team to clearly understand not only the big picture of what you want to achieve and why you are doing it but also the nitty-gritty of how you envision the product functioning and what exact output you are expecting. The more specific you are, the more accurate the output of your outsourced team will be.
Host an in-person boot camp – Hosting an in-person boot camp where you fly out to meet your team on-site can dramatically influence the success of your relationship. In this meeting, you will have the possibility to clearly articulate what you aim to achieve, get to know your outsourced team, build strong relationships with each member, clear up any questions to avoid miscommunication, and set the tone for collaboration on the right note straight out of the gate.
Set up a virtual office – As your outsourced team will not be in your office, it is vital to try to emulate the in-house office experience as much as possible. Setting up proper communication tools such as Slack, file-sharing systems such as Google Drive, and utilising a project management tool such as Trello or JIRA will give you real-time insight into your outsourced team's workflows to ensure your collaboration as efficient as possible.
Create a fixed schedule and process – Adding more structure to the relationship through fixed meetings (daily standups, backlog grooming, sprint planning and sprint retrospectives) will empower you to ensure your outsourced team is on the right track.
Form a one stakeholder relationship – It is crucial to have one appointed stakeholder on the outsourced team's side and one stakeholder on your side of the business, this will allow for a streamlined decision-making process allowing for an effective working relationship.
Ensure everything is documented – You always need to count on moving the work in-house in the future, and this is why all output that is produced by your outsourced team needs to be thoroughly documented to ensure that if the work is ever transitioned in-house, the new team member can smoothly pick up where the outsourced team left off.
Foster autonomy – The best outsourced teams do not simply follow orders, but rather build the best possible solutions. These teams are hard to find, however, once you find one, it is important to give them autonomy to make decisions on their own, which will, in turn, raise their motivation and allow them to produce better output.
Build a friendship – You will end up working closely with your outsourced team for months and having a positive friendly relationship with all members can make the experience fun. Taking the time to get to know your team will get them more engaged, accountable, and productive. Further, you never know what the future may hold; if everything goes great, you might end up hiring your outsourced team in the future and keeping a friendly relationship can make that happen.
Give the team business updates – As your outsourced team will be working hard to build your product, this will allow you to focus more on growing your business. Sharing your business wins with your outsourced team will get them fired up about the big vision you are all working towards, which will again increase their engagement.
Motivate, praise and reward – When your team does a good job, showcase their achievements. There is nothing more motivating than to be praised in front of others.
Optimise the billing structure – Create a billing relationship with your outsourced team that allows you to budget for the entire duration of your collaboration.
We've seen too many entrepreneurs make mistakes when selecting their outsourced partner, which results in a poorly developed product, taking years to rebuild and in some cases, drives the startup to go bust.
So, What Should You Consider When Selecting Your Outsourced Partner?
Language – When working with distributed teams, communication is key. Make sure your outsourced team has a strong command of your written and spoken language to ensure that this does not become a barrier.
Timezone – As you will be working closely with your outsourced team, who might be at various locations across the time zones, you will want to make sure that you have an overlap of at least two business hours every day, to keep progress flowing.
Currency – If your outsourced partner is located abroad, it is important to agree on the currency before the project kicks off and contracts are signed. To avoid any risk with the volatility of the currency exchange rate, the best practice is to sign the contract with the billable amounts in your local currency.
Availability – Make sure you get to know the team members who will be working on your project full-time. Find out ahead of your engagement whether they will also be working on other projects.
In-person references – Prior to engaging with your outsourced partner always speak to at least a few past clients, as well as current clients to get answers to all your questions by real people that were, or are directly working with, your outsourced partner.
Capabilities – As most outsourced partners will always say yes to any challenge you send their way, make sure to see the output they've done that is similar to what you are asking them to do.
Full ownership and NDA – Always ensure you have full ownership access to everything your partner will be producing every step of the way. In addition, make sure your ownership of all assets is covered in the contract, and your partner signs an NDA prior to hearing you out.
Outsourcing your product development only makes sense when you do not have the capabilities in-house, and you do not have the time and finances to hire. Outsourcing can be a great opportunity and shortcut to build out your MVP, to then get traction and validation that will allow you to raise additional capital to make key hires in-house. It's then at that point that you can either proceed with your current outsourcing partner or transition everything in-house.
Prior to outsourcing your product development, it is key to spend the time to find the right outsourced partner, properly vet them, and set up a relationship where the partner has a clear understanding of your vision and is motivated to go above and beyond to deliver.